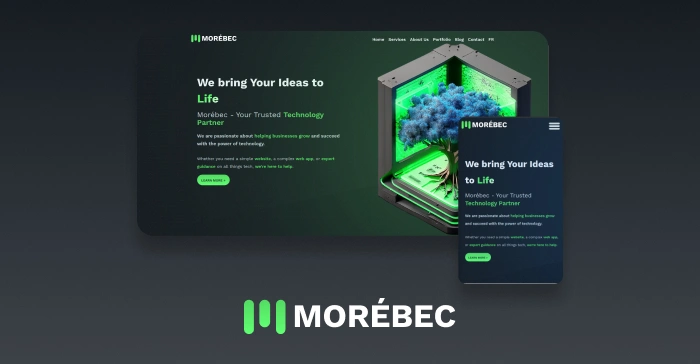 In the dynamic world of business, evolution is not just inevitable — it's essential. At Morebec, we embarked on a journey to refresh our identity and expand our mission. This article takes you through the key changes that breathe new life into Morebec's brand, from a simplified logo to a vibrant col...
Latest articles
No blog posts to show for now, please come back later!
Have a Project in Mind?
Schedule a call with our team for a project cost estimation.
Contact us now